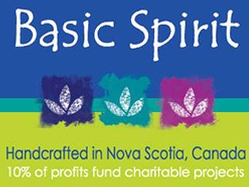 Basic Spirit creates products that touch the heart and delight the spirit. All Basic Spirit pewter is handcrafted from the finest lead free alloys in the idyllic seaside town of Pugwash, Nova Scotia.
Basic Spirit's products are safe to use for either food or drink, the full range includes jewelry, global giving ornaments, magnets, table top, and more.
10% of profits is allocated to charitable projects, helping to make this a better world for all!
View Site