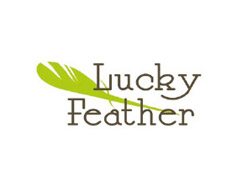 Lucky Feather was created with a simple, lovely goal: to spread good energy and inspiration by offering trend-setting jewelry and gifts.
Lucky Feather products are now spreading the love with its gorgeous packaging with only the best vibes in mind and adorned with sweet mantras that remind you that you're beautiful, powerful, and deserve the best life has to offer. We can't think of a better way to celebrate life, celebrate your amazing self and celebrate all the lovely people around you.
We're in this thing together and we're so happy you're here!
View Site