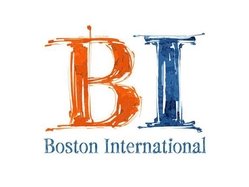 Boston International has been a design-driven gift industry leader since 1986. Specializing in "Celebrating the Home," BI represents and distributes major brands from across the globe.
In addition to their own exclusive products designed in-house in their Holliston, MA offices, BI represents goods from Ideal Home Range (IHR) in Germany, Caskata Studio in Massachusetts, Santoro Graphics in the UK, Luv2pak in Canada, Kate's Paperie and the Metropolitan Museum of Art in New York City.
Boston International proudly sells environmentally responsible products as well as a line of products made in America. The breadth of their product is found in paper napkins, home decor, stationery, and seasonal products.
View Site